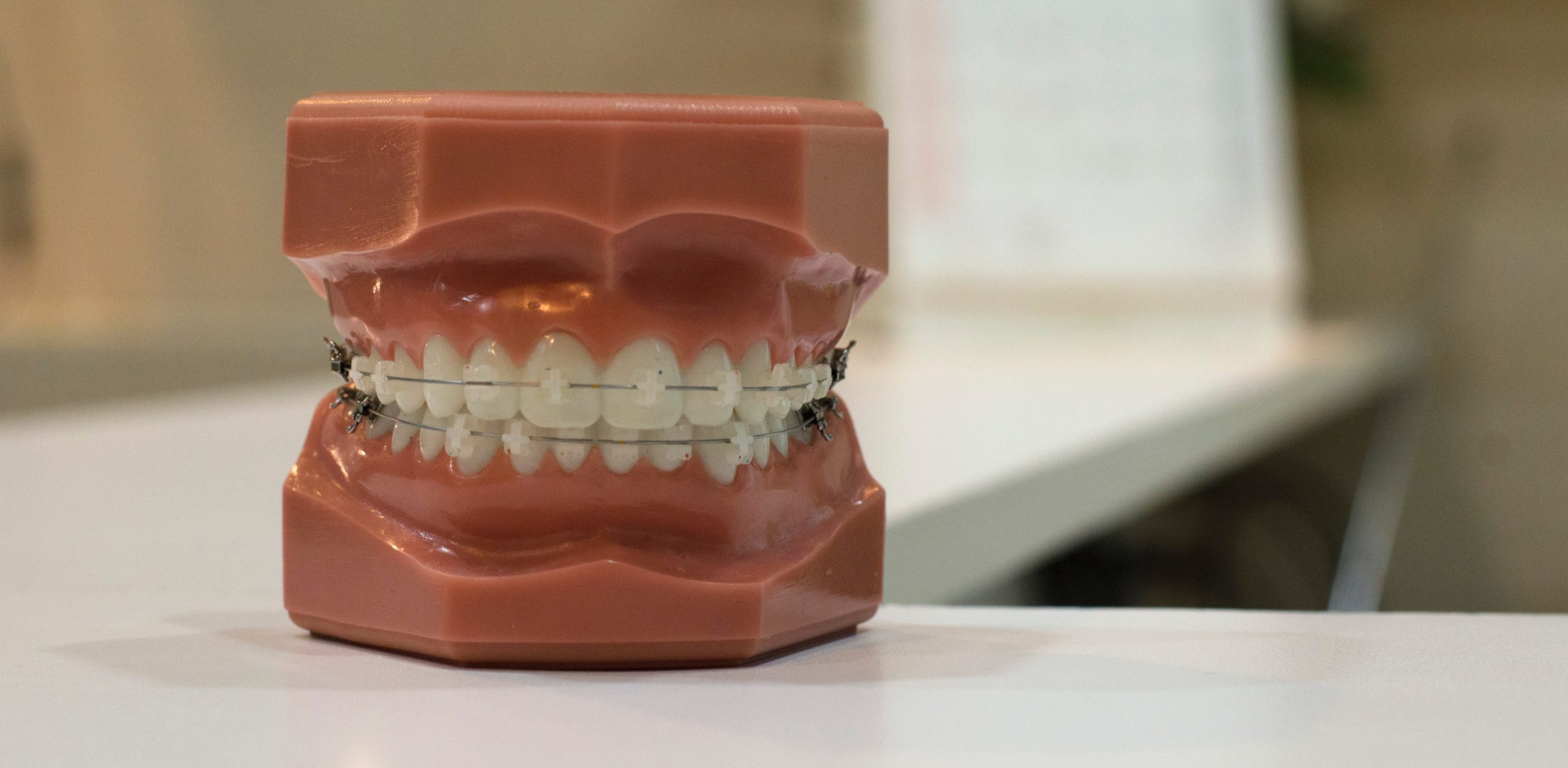 Orthodontic Braces
We use state-of-the-art equipment and friendly, dedicated staff to ensure that your experience is perfect.
Metal Braces
Metal is the most common type of braces that patients get. They are silver metal and probably what you picture when you think of braces. Over the years metal braces have reduced in size and become more comfortable than before. They do require a good amount of care and maintenance.
Ceramic Braces
Ceramic braces are made of translucent material. Clear braces, or ceramic braces, are most popular with adult patients, due to their cosmetic appeal. They are a little more difficult to maintain because they can stain, but they offer a more streamlined smile than metal braces do.
Invisalign®
Invisalign is an innovative system that uses clear aligners to move your teeth. Every few weeks you will switch out your aligners for new, tighter versions. They will continue to move your teeth gradually until they reach their desired position. Give us a call to see if you are eligible for Invisalign.
Invisalign Teen
Invisalign Teen is just like Invisalign, but it's made specifically for teenagers and their lifestyles. They can now straighten their teeth without having to wear metal braces!
Just like Invisalign, Invisalign Teen aligners are removable and almost invisible. You just have to remove them to eat, drink, brush, and floss. Invisalign Teen has special indicators on the back of the aligners that begin blue and turn clear as they are worn. Parents can monitor how often their teen is wearing their aligners!
In-Ovation C (Clear Braces)
In-Ovation C is a form of clear braces that consists of a smaller, self-ligating bracket. They are similar to traditional braces but without elastic bands that can break and have to be replaced often. The self-ligating bracket means the brackets have a clip built in that tightly holds the wire in place, resulting in fewer appointments.
In-Ovation C allows for more control, and they are more efficient than traditional braces. Because the brackets are small, they are less visible than regular clear braces.
Get the smile you want in less time, without the metal brackets!
In-Ovation R
In-Ovation R is another form of self-ligating bracket that eliminates the need for elastic bands and wire. The brackets have a built-in clip that allows them to hold the wire in place while moving the teeth quickly and efficiently. Patients who choose In-Ovation R come in for fewer appointments, and feel less pain and discomfort because the brackets are more comfortable than traditional brackets.
The brackets are smaller and more attractive than traditional braces as well.
Lingual Braces
Lingual braces are worn inside the teeth rather than on the outside. Most people won't even know you have braces! They work just like traditional braces, but the brackets and archwire are placed inside your teeth.
Many patients who get braces of any kind go through an adjustment period where their gums and mouth are adjusting to the new device. This may cause discomfort or speech problems, but most issues will go away within a month.
Dr. Hansen and his team are trained in Invisalign, In-Ovation C and R systems, lingual braces, and traditional braces. Dr. Hansen has the training and experience to offer superior care. Hansen Orthodontics is one of the best orthodontist offices in the Las Vegas, Nevada area, and we promise to treat your smile with respect and care. Call us today to schedule your free consultation!