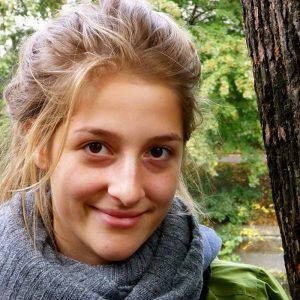 THE DAY YOU HAVE BEEN waiting for has finally arrived… your braces are off. Congratulations! A lot of people mistakenly believe that orthodontic treatment ends after braces, but it's important to understand that wearing a retainer has an equally essential part in creating and maintaining that beautiful new smile of yours.
https://www.youtube.com/watch?v=5pl9vUFL6ZU
Take Proper Care Of Your Retainer
The first step in taking care of your retainer is to clean it daily.Depending on your preference as well as the type of retainer you get, maintenance may vary. Below we've compiled our top recommendations on how to clean your orthodontic appliance.
Denture Cleansers
Denture cleansers are a simple and easy way to clean your retainer. Efferdent and Polident are popular brands. If you have a retainer with solder joints, make sure you use a non-persulfate cleansersuch as DentaSoak. Simply soak your retainer for the recommended amount of time, rinse and gently scrub with a toothbrush specifically designated for your retainer.
Dish Soap and Baking Soda
These mild household cleaners also work well to clean your retainer. Scrub your retainer with a toothbrush and mild dish soap. Rinse thoroughly. Or if you'd rather opt for baking soda, wet your toothbrush and sprinkle some on the head. Scrub and rinse well with warm water.
Your Orthodontist's Office
We can clean your retainers for you! If you feel that over time your retainers need a more thorough cleaning, we have a tool in our office that can help. And, of course, we jump at any opportunity to see our patients!
Protect Your Investment
We've all heard the retainer horror stories… throwing it away with your school lunch, leaving it on the table only to find it later, a mangled mess in your dog's mouth. Here are some tips to help you protect your investment:
Do not use toothpaste to clean your retainer (unless it is non-abrasive). The majority of toothpastes contain abrasive substances that can scratch your retainer, damaging its appearance over time and creating places where bacteria can collect.
When your retainer isn't in your mouth, keep it in your case and out of reach of small children or pets.
Never boil or use hot water to rinse your retainer. You wouldn't want it to melt or change shape.
Avoid wrapping it up in napkins so it doesn't accidentally get thrown away.
If you choose to place your retainer in mouthwash for that fresh, minty taste, make sure it's a mouthwash that doesn't contain alcohol. Alcohol can cause damage to the retainer acrylic.
Keep Up The Good Work
Taking care of your retainer is just as important as wearing it. You've worked hard for that beautiful, straight smile–we're here to help you keep it that way! Do you have any questions about retainer maintenance? Call us or let us know in the comments below.
Thank you for your loyalty to our practice.
Top image by Flickr user richardhe51067 used under Creative Commons Attribution-Sharealike 4.0 license. Image cropped and modified from original.
The content on this blog is not intended to be a substitute for professional medical advice, diagnosis, or treatment. Always seek the advice of qualified health providers with questions you may have regarding medical conditions.