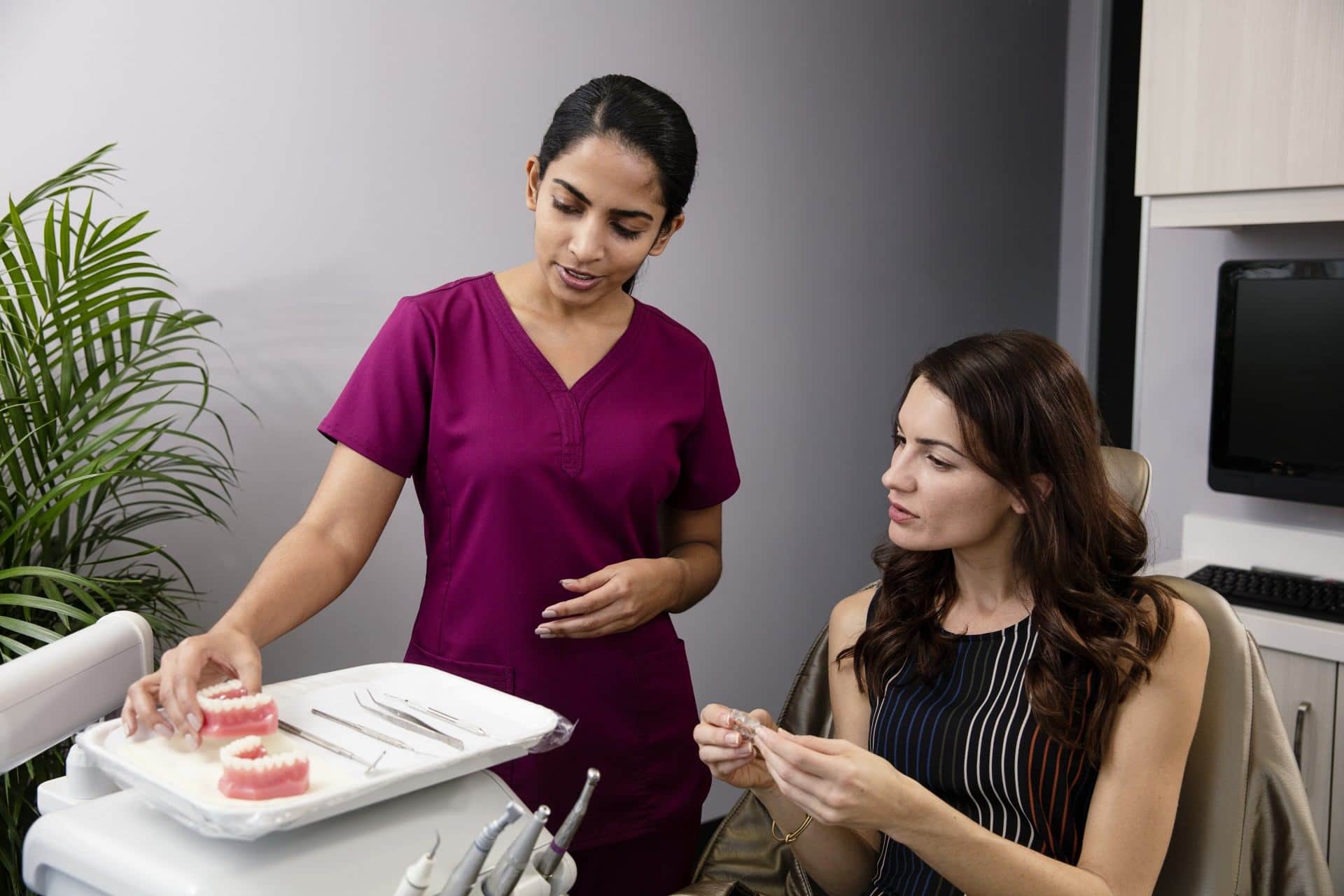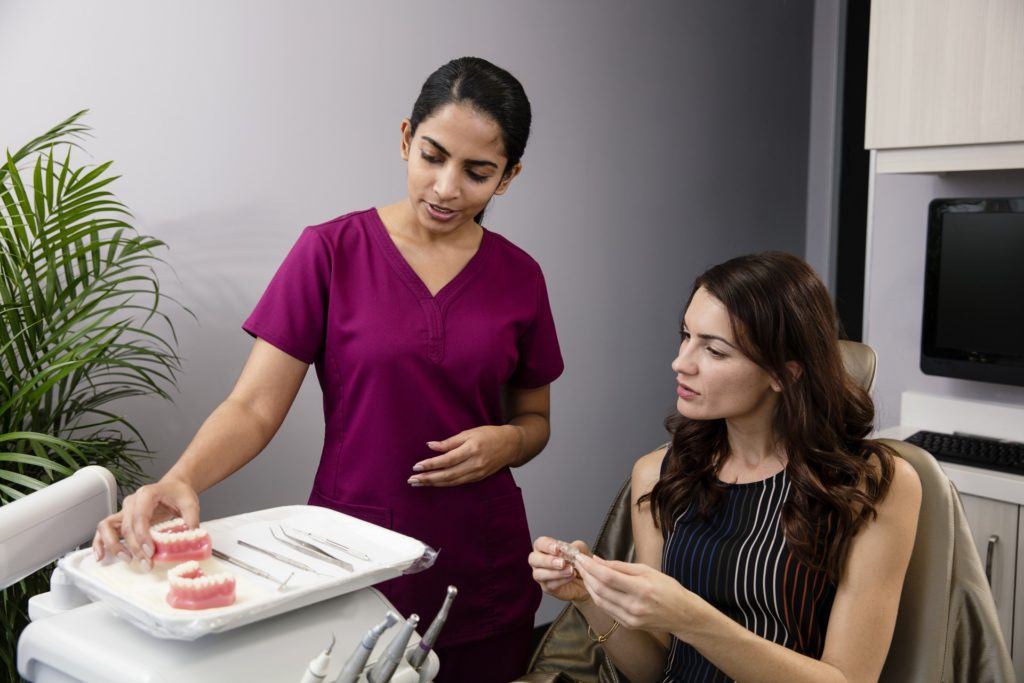 Invisalign is a unique alternative to traditional braces. With Invisalign, you can get your confident smile without ever having to worry about showing a mouth full of metal.
The Invisalign process provides you with braces that are practically invisible. You get a healthier, more beautiful smile without the shiny metal brackets and wires that come with traditional orthodontic treatment. 
But what does Invisalign involve? Here's what you can expect from the Invisalign process.
Determining Your Candidacy
First, you must determine if you are a good candidate for Invisalign. To do this, you will receive a visual examination of your mouth and answer several background health and dental questions.
Some cases are too severe and warrant treatments other than Invisalign. However, the Invisalign process is flexible and effective; dentists use it to treat a variety of dental ailments.
Customizing Your Treatment Plan
The next step of the Invisalign process involves building your customized treatment plan.
Creating your treatment plan starts with taking X-rays, dental impressions, and photographs. Dentists use these medical images to design and create custom aligners for your teeth. The aligners are tailored to fit your mouth and shift your teeth into proper alignment.
Receiving Your First Aligners
Once they are ready, you will receive your custom aligners.
In some cases, you may need special fasteners to help secure the aligners in place. The fasteners are tooth-colored and bonded to your teeth. They are only a temporary part of the Invisalign process; the fasteners are removed once your treatment is over.
Wearing Your Aligners
Unlike traditional braces, Invisalign aligners are clear and removable. You can remove them whenever you eat or brush your teeth. However, you should wear your aligners for at least 20 hours a day.
Every 2 weeks, you will switch to a new set of aligners. New aligners often feel uncomfortable at first, but the discomfort is normal and temporary.
During your Invisalign process, you will also have regular checkups to ensure that your teeth-straightening is progressing properly.
Completing Your Invisalign Treatment
Treatment with Invisalign is typically quicker than treatment using traditional braces. Once you finish treatment, you no longer have to wear the aligners.
However, once the Invisalign process is over, you may have to wear retainers to keep your teeth from shifting. Retainers are usually only worn at night. Remember to wear your retainer to take care of your teeth and protect your gorgeous, brand new smile.
At Hansen Ortho, we specialize in the Invisalign process. If you are searching for Invisalign in Las Vegas or Henderson, look no further. We're here to help you finally get the smile you've always wanted, all without the hassle of metal brackets or wires.
To answer any questions such as how to get Invisalign or what does Invisalign involve, find out more about the Invisalign process, or schedule your consultation, contact us today!