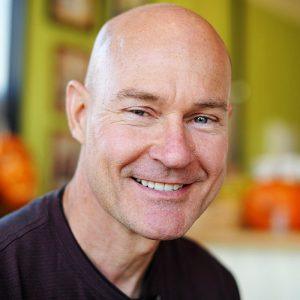 THE STEREOTYPICAL IMAGE of a child or teenager in braces is a thing of the past. In fact, more than one million adults in the U.S. and Canada currently wear braces! If you're thinking it's too late for you to straighten your smile, we want you to know that no matter your age, orthodontic treatment can change your life.
Why Are So Many Adults Seeking Orthodontic Treatment?
We know that not everyone had the opportunity to receive orthodontic treatment when they were young, even if they wanted to. Some of you may have had braces in the past but for various reasons need them again. Whatever the reason you are seeking orthodontic treatment as an adult, we have options for you!
Because of advances in technology, we are able to provide a variety of treatment options. Depending on your unique case as well as your lifestyle and personality, we will recommend one of the following types of braces:
Conventional metal braces
Ceramic braces
Lingual braces
Clear plastic aligners
With more options and more freedom to choose, you can get the smile you've always wanted in a way that works best for you.
The Benefits Of Straight Teeth Go Beyond Cosmetics
Having straight teeth and a healthy smile you are proud of are shown to improve self-esteem and confidence. According to 75 percent of adult braces wearers, orthodontic treatment can even improve your career and personal relationships.
But beyond the cosmetic side of things, many adults are realizing just how important straight teeth and an aligned bite are for oral and overall health. Here are just a few of the health benefits orthodontic treatment could provide for you:
Less plaque and tartar buildup: When teeth are crooked and crowded they trap food more easily and are harder to clean. That's why having straight teeth reduces the risk for tooth decay and gum disease.
Easier eating: Did you know that misaligned or crowded teeth can compromise chewing? It can also cause abnormal tooth enamel wear and increase your risk of cracking or chipping a tooth.
Less headaches: Jaw misalignment and crooked teeth are common contributors to headaches and neck, jaw and face pain, as well as pain associated with TMD.
Talk To Us Today About Adult Orthodontics
It's no wonder that 92 percent of adults with braces say they would recommend orthodontic treatment to their peers. Braces can beautify your smile and help give rise to a healthier, happier you! So, what are you waiting for? Set up an orthodontic consultation with us today.
We can't wait to give you the smile you've always dreamed of!
Top image by Flickr user Chris Hunkeler used under Creative Commons Attribution-Sharealike 4.0 license. Image cropped and modified from original.
The content on this blog is not intended to be a substitute for professional medical advice, diagnosis, or treatment. Always seek the advice of qualified health providers with questions you may have regarding medical conditions.