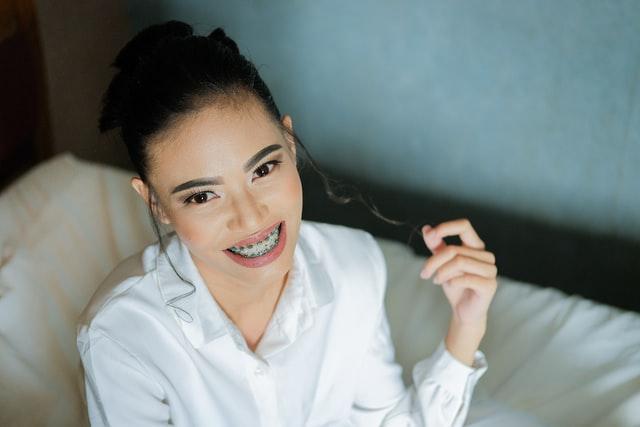 Your smile is often one of the first things that others notice. Your teeth make up a substantial part of that smile. If they're crooked, you might feel self-conscious and try to hide them. Not only that, but crooked teeth can also affect your overall oral health.
Braces offer a solution. Today, you have several options, allowing you to take control of improving your oral health and the quality of your smile. If you're thinking about Las Vegas braces, consider these six options first.
Why Get Braces?
The goal of braces is to fix crooked teeth. They can also help to correct issues with jaw alignment, such as overbites, underbites, and crossbites.
Children and adults get braces for several different reasons. One of the most significant benefits is that correcting the alignment of your teeth improves the quality of your smile, which can then increase your confidence. Fixing alignment issues helps to reduce your risk of developing cavities and gum disease. It can also alleviate pain in your jaw, neck, and shoulders.
6 Types of Braces to Consider
When it comes to getting braces, you have several options. Understanding them can help you to select the best solution for you.
1. Traditional Metal Braces
Traditional metal braces are the most common option, and it's the one that most people think of when they imagine braces. They involve using silver brackets and wires to realign your teeth, and they're incredibly effective. Although they've become smaller over the years, they're still the most noticeable.
2. Ceramic Braces
Ceramic braces work similarly to metal braces. The biggest difference is that they involve the use of tooth-colored brackets, making them a much more discreet option. They are, however, a bit more difficult to maintain as the brackets can stain easily.
3. In-Ovation R Braces
In-Ovation R braces are a type of self-litigating braces. Where metal and ceramic braces involve the use of bands to hold the wires in place, the brackets of self-litigating braces have special clips.
The brackets themselves are smaller, making them less noticeable. As your teeth move, the braces tighten on their own. The overall process is more comfortable than traditional braces, and you require fewer office visits.
4. In-Ovation C Braces
In-Ovation C braces are also self-litigating. The difference between these braces and In-Ovation R, however, is that these braces use tooth-colored brackets instead of metal ones. As with ceramic braces, In-Ovation C braces are more discreet. You also require fewer office visits since the braces tighten on their own.
5. Lingual Braces
Where traditional, ceramic, and In-Ovation braces involve attaching brackets to the front of your teeth, lingual braces are different. With this solution, the brackets go on the backsides of your teeth. As such, they're much less noticeable. They might not be the best option for every situation, but they are one of the most discreet.
6. Invisalign
Invisalign provides a unique alternative to every other style of braces. Instead of brackets and wires, this solution involves the use of clear aligners. The aligners fit over your teeth and become practically invisible.
While they can't fix all issues, the aligners can treat many of them. They're removable, which makes eating and oral care a breeze. If you're looking for a truly discreet way to fix crooked teeth, Invisalign may be right for you.
Get the Smile You've Always Wanted
If you're considering a Las Vegas orthodontist for braces, look no further than Dr. Hansen of Hansen Orthodontics. We'll go over all of your options to help you find the ones that best suit your needs and will provide you with the best results. To schedule your free consultation, contact us today!